Georgia is the country of wonderland, full of breathtaking natural wonders, panoramic views of the Caucasus mountains, and centuri...
Even though Georgia is a relatively small country, it offers a vast amount of sightseeing opportunities for its visitors. With its...
Georgia is a country to the east of the Black Sea, most of it land is located in the South Caucasus, while a portion of the territory lies in the North Caucasus. As a former republic of the Soviet Union, it shares borders with Russia in the north and Turkey, Armenia, and Azerbaijan in the south.
Legend has it that when God was distributing parts of the world to all the people of the Earth, Georgians were having a party and doing some serious drinking. Therefore, they arrived too late to the meeting. When God told them that all the land has been distributed, Georgians replied that the reason they were so late was that they have been raising their glasses to praise Him. God was pleased with the gesture and gave Georgians the land he was reserving for himself.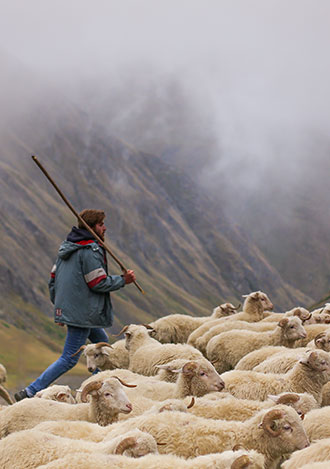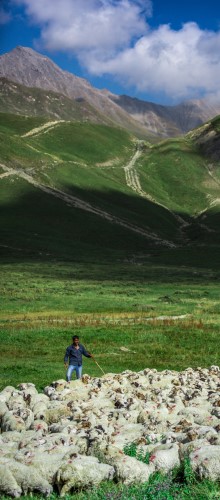 Georgia has been selected for the Foreign Destination of the Year Award at northern Europe's largest travel industry event, Matka 2020 fair.
The Georgian delegation collected the prize in Helsinki from the Finnish Guild of Travel Journalists.
T...
20 January 2020
The Civil Aviation Agency of Georgia has given Austrian company Wucher Helicopter GmbH the permission to carry out flights in alpine resorts of Georgia.
The company will fly to Gudauri, Goderdzi, and Mestia ski resorts from January 18 to April 15 ...
20 January 2020
The number of international travelers to Georgia hit 9,357,964 in 2019, reported the Georgian National Tourism Administration. It is an increase of 7.8% compared to the previous year.
Mariam Kvrivishvili, the Head of the Georgian Tourism Administ...
13 January 2020
Mtskheta, the former capital of Georgia and home to a UNESCO World Heritage Site, is one of the most frequently visited town due to its proximity to the capital, Tbilisi. Moreover, the city has a significant importance in Georgian Christianity, because St. Nino, the evangelist who brought the religi...